| | |
| --- | --- |
| Posted by judith selcuk on July 9, 2018 at 8:05 AM | |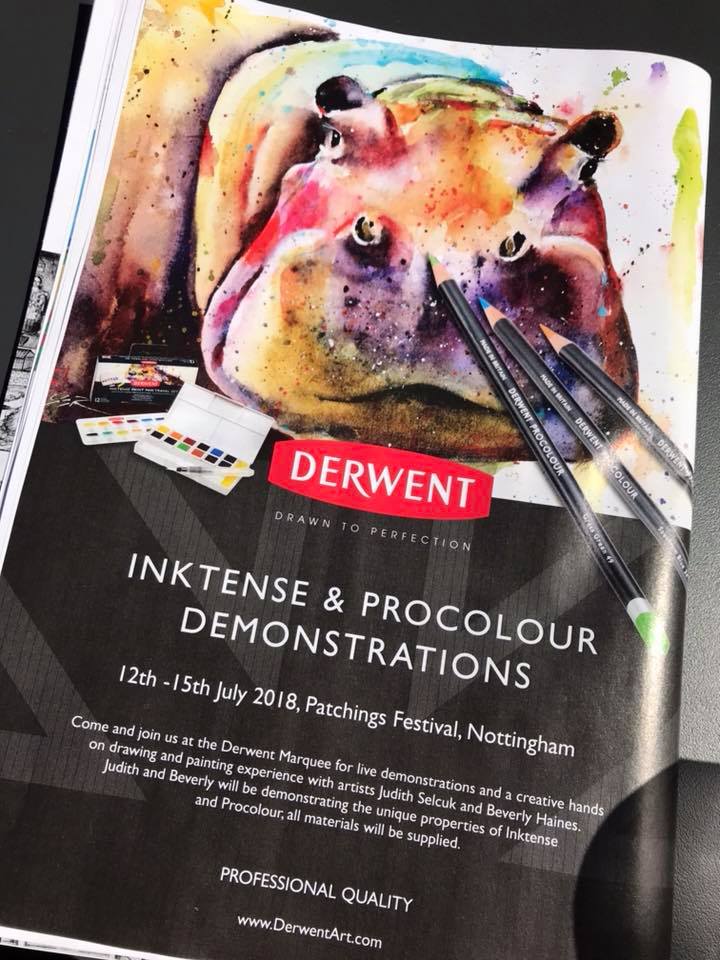 I still remember my very first time at Patchings some years ago and I have been every year without fail since. It is the one place where you can indulge yourself in art  purchases without feeling guilty! Not only that but I always come away feeling inspired and have learnt lots of new things from the demonstrators, workshops and artists, it doesnt matter how experienced we are we all learn something new each time.
This year is promising to be a very exciting one, I am demonstrating again for Derwent which was fantastic last year with the launch of my favourite pencil Procolour but this year not only do I get the opportunity to demonstrate them again but also the very new and exciting Lightfast range will be launched whilst I am there.
Alongside artist Bev Haines who is a genius with Inktense there will be a programme of 6 workshops a day, three with Bev and three with myself. We will be creating succulents, colourful vivid fruit and flowers on black and learning to blend both different ranges. Bev will be demonstrating the new Inktense Pan painting set and whilst I hope to be able to do her workshop myself when I am not in the demonstration marquee you will be able to find me demonstrating on the Art shop Skipton stand in the Art Materials Marquee.
The really great thing about Patchings is the people you meet and being able to share creative processes and inspire others to enjoy art. Art is such an important part of our lives and often goes over looked in our busy lives.
Please do pop in to see me it would be great to see you!