| | |
| --- | --- |
| Posted by judith selcuk on October 11, 2017 at 8:50 AM | |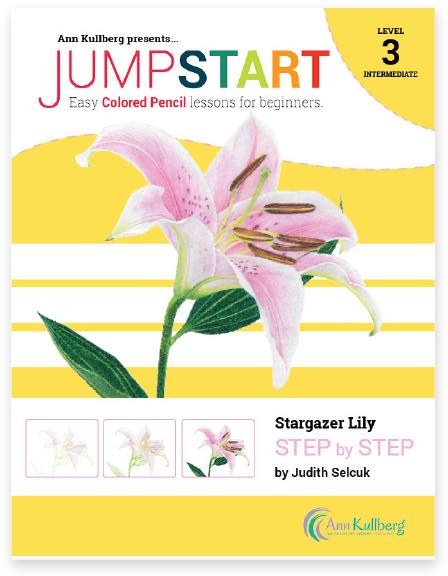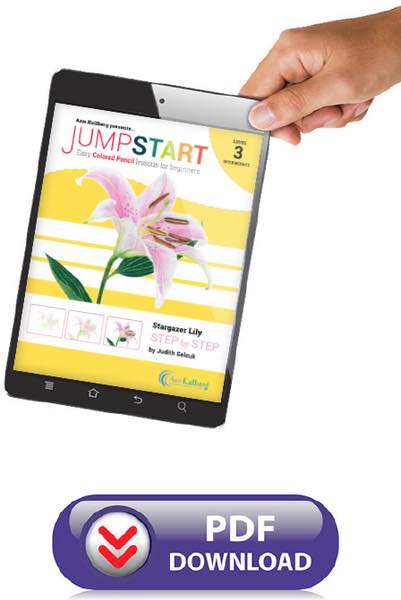 The Stargazer lily is called that because the blooms face toward the sky. They have become one of the most sought after flowers, but only last 1-3 weeks in a vase, tops.
Why not draw a Stargazer that will last forever instead? This Level 3 Jumpstart tutorial is great for colored pencil beginners who are ready for the challenge of creating an underpainting and layering several pencils to create colors and tones.
Judith Selcuk walks you through 10 easy steps to create this luminous and delicate lily in colored pencil. These 21 colors are needed.
"The beginning is the most important part of the work." - Plato
So let's Jumpstart your colored pencil skills right away! You'll learn so much and be so proud of your results.
What's Inside?
♦ 10 detailed steps that take you from start to finish.
♦ Large, easy to follow step-by-step images
♦ Crystal-clear, detailed layer-by-layer instruction.
♦ Trace-able line drawing plus full size reference photo.
♦ Color guides, suggested materials, hints, tips, and more.